The Mighty Matt Pritchard is backing our Mighty Mission to get Wales to no.1 in the world at recycling, are you?
The Mighty Matt Pritchard is backing our Mighty Mission to get Wales to no.1 in the world at recycling, are you?
Wales is currently third in the world at recycling – that's epic and is something to be proud of, but we can't stop there.
We've teamed up with ex stunt performer and now ultra-athlete and celebrity vegan chef, Matt Pritchard, who gives us a taste of his daily routine, recycling everything possible along the way. From his morning cuppa to his post work-out shower, watch the video to discover how Matt is acing his recycling and doing his bit to help make Wales the world's top recycling nation.
Recycling is one of the easiest things we can all do to protect the planet from home. Recycling food waste helps to create renewable energy and, in his video, Matt tells us how recycling just two teabags can generate enough electricity to charge a smartphone. Recycling metal items such as aerosols helps to save a lot of energy and in doing so cut carbon emissions – recycling one empty aerosol can saves enough energy to power a TV for eight hours.
Matt Pritchard said: "So many of us are going the extra mile to look after our environment and recycling more at home which is amazing work! Recycling is something we are all cracking on with as part of our daily lives, but there's still more we can all do without having to make drastic changes.
"I try and make sure I recycle from all around my house, not just from the kitchen and living room. Empty shampoo bottles and shower gels from the bathroom can all be recycled, along with empty aerosols from the bathroom. It's massively important we recycle all we can to help the future of the planet."
Join our Mighty Mission like Matt and help us get to number one by recycling like a pro in every room this spring. Find out what you can do here.
For more information on how your food waste is turned into energy and to order a caddy click here.
Be Mighty. Recycle.
Be Mighty. Recycle. 8 Top Tips
Become a Mighty Recycler and help get Wales to number one. Welsh citizens are ahead of the game when it comes to recycling. We're the world's third best recyclers in fact. But we need your help to get us to number one.
Find out more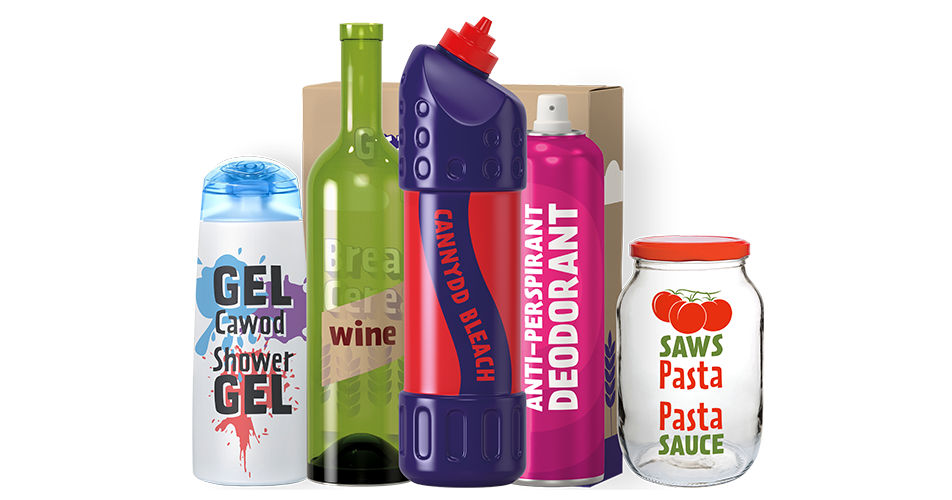 WHERE CAN I RECYCLE?
Find out what you can recycle at home and nearby with our recycling locator.
Find out more