Celebrity chef joins collection workers on a Mighty Mission to help get Wales to number one
Celebrity chef joins collection workers on a Mighty Mission to help get Wales to number one
Matt Pritchard, vegan chef, author and ultra-athlete, is backing our Mighty Mission to boost Wales' recycling ranking from third in the world to first.
The Dirty Vegan author took to the streets of Cardiff with a team of collection workers to discover why nailing our food recycling habits is the most important thing we can do to reach the top spot.
Whilst showing Pritchard the ropes, the crew revealed how food waste collected from local homes for recycling goes back into the community in the form of renewable energy, directly contributing towards tackling climate change.
Whilst over 80% of us recycle our food waste, not everyone recycles everything they can. Recycling all of our inedible food waste, every time is one of the easiest ways we can work together to help get Wales to number one, whilst also protecting the planet.
All cooked and uncooked inedible food can go into your food waste caddy including fruit and veg peelings, tea bags, coffee grounds, bones, eggshells and plate scrapings.
Matt Pritchard said:
"I'm always up for a challenge which is why I'm getting behind Wales' mighty mission to get to number one in the world for recycling.
"Joining the collection workers on their round has been a real eye opener. I can see for myself the colossal amount of food waste already being collected from people's homes, there's tonnes of it! And all this food waste gives us power – when it's collected it's treated and converted into electricity to power our homes.
"There's still more we can all do. If like me, you spend loads of time in the kitchen, make sure all your inedible food waste is going to the right place. Fruit and vegetable peelings, tea bags and coffee grounds as well as any plate scrapings, cooked or not, can all go into your food waste bin. It's really easy to do and it's something we can all do to keep making Wales cleaner and greener. So, the challenge is on – let's get Wales to number one."
Put any inedible food waste – however small the amount – in your food waste caddy to ensure it gets collected every week.
For more information on how your food waste is turned into energy and to order a caddy click here.
Be Mighty. Recycle.
WHAT TO DO WITH
Find out what to do with all household items.
Find out more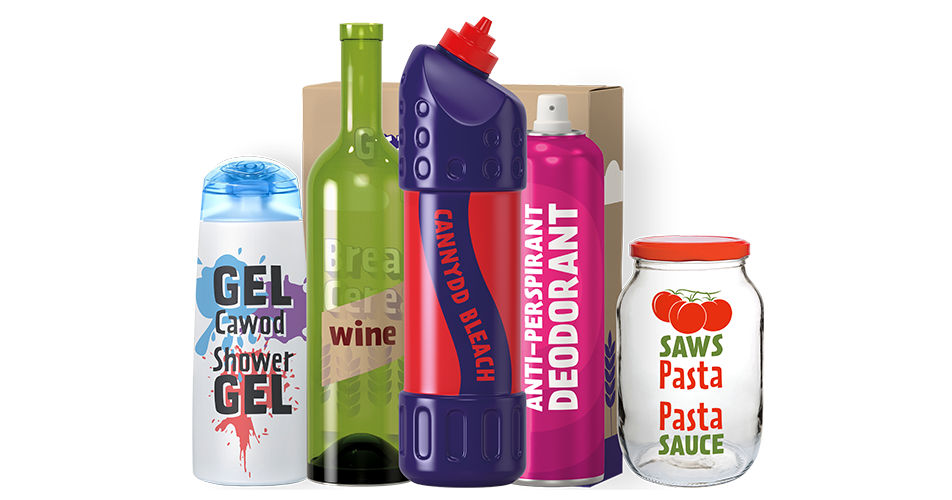 WHERE CAN I RECYCLE?
Find out what you can recycle at home and nearby with our recycling locator.
Find out more